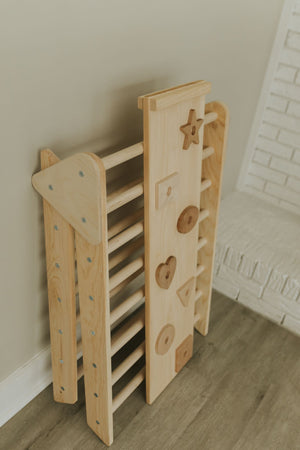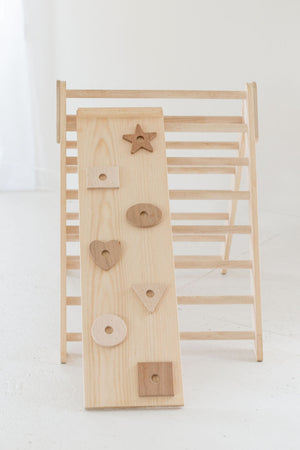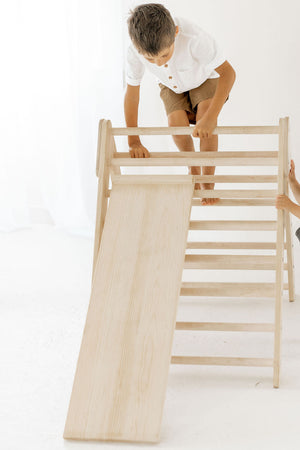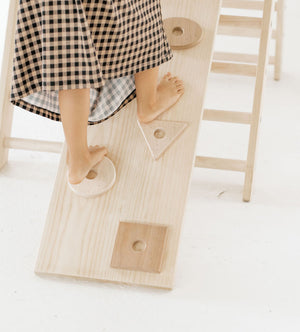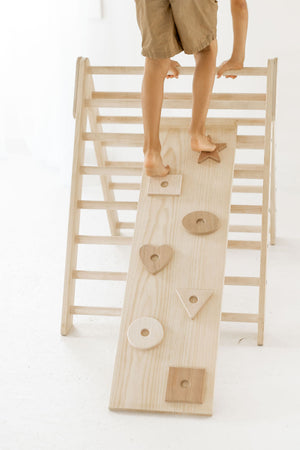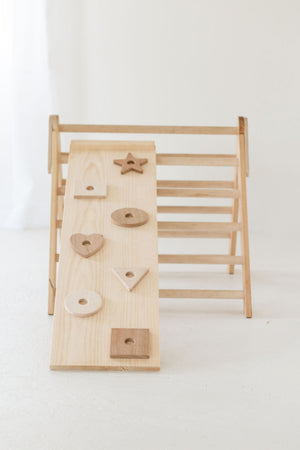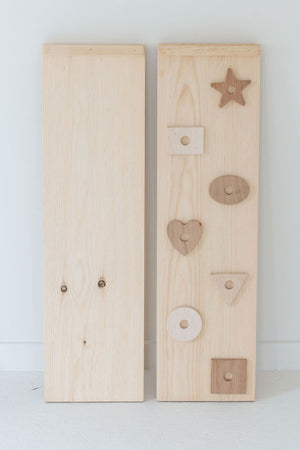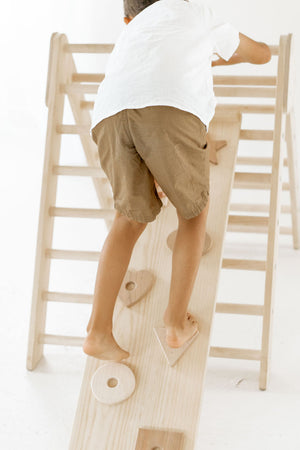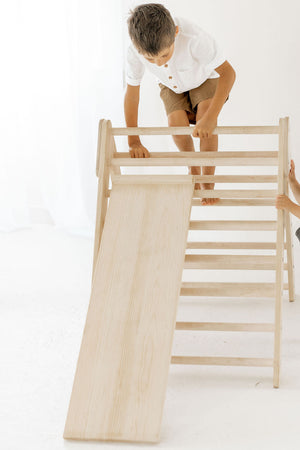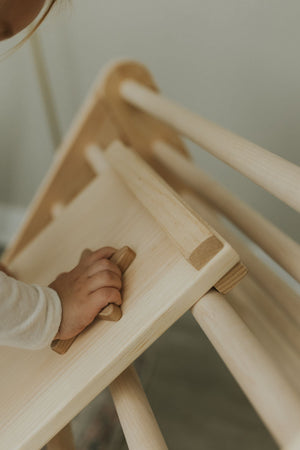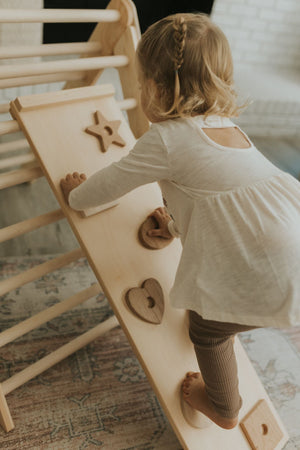 DISCOUNTED/FLAWED Shape climber/ramp/slide
The 2 in 1 climbing board/slide is made from Pine wood, and measures 40 inches long. 
combining two of our favorite things, hands-on learning with beautiful wood the shape climber was inspired by our daughter's request for a climbing wall. I was living at a rental we were unable to make a climbing wall but were inspired to incorporate that idea into a Board,  using our original wooden shapes from our shape stacking toy. 


the board can be flipped to use as a slide or used to climb with the shapes acting as handholds 
DISCOUNTED SLIDES have multiple wood knots, that may or may not work loose over time. 
please send an email if you would like to see photos of the current slides we have, or if you have any questions. 
---