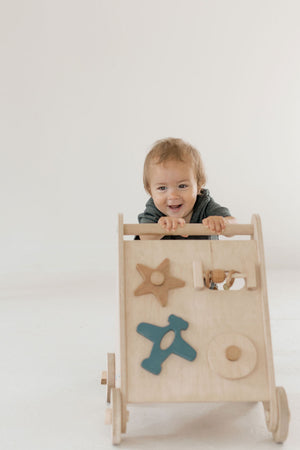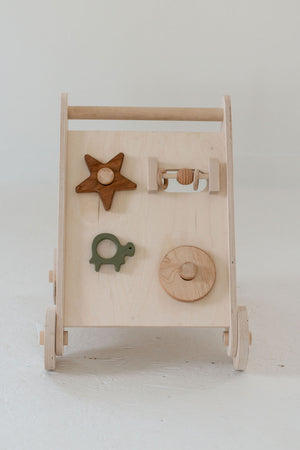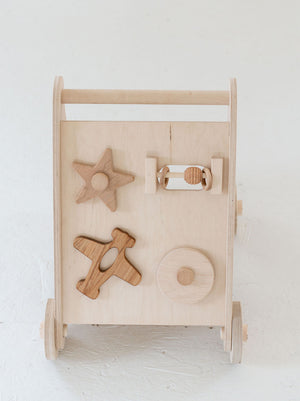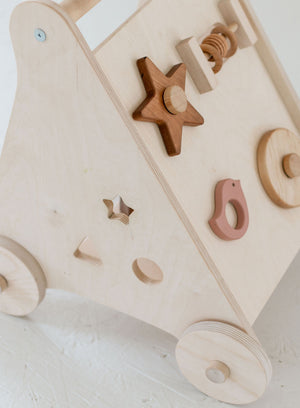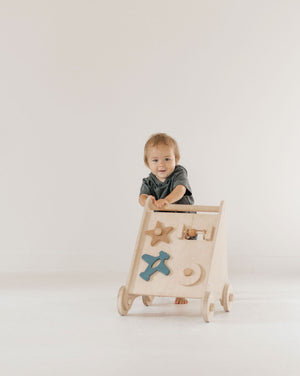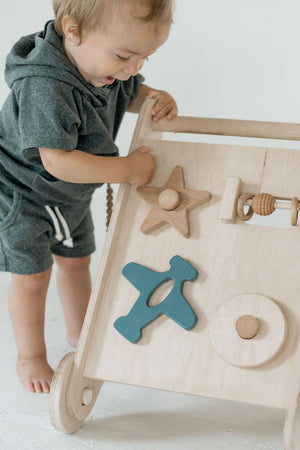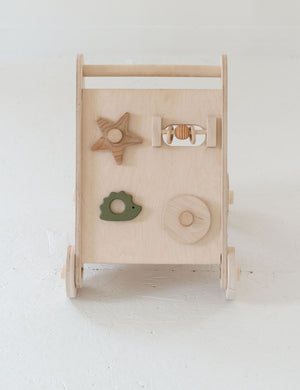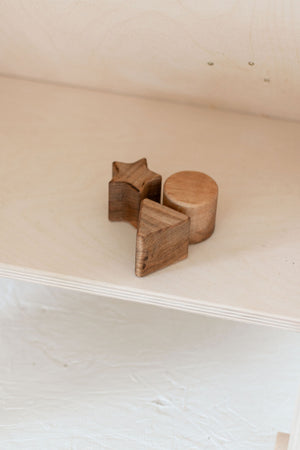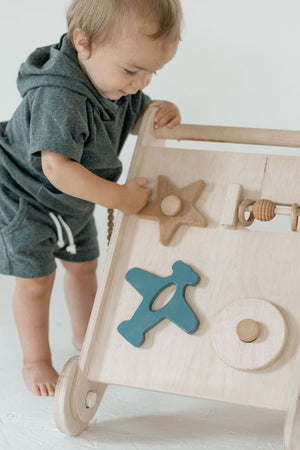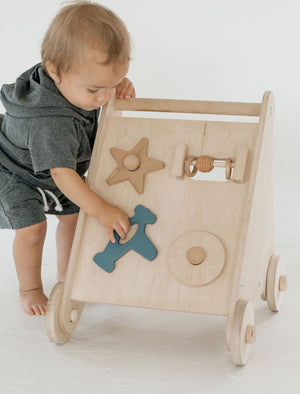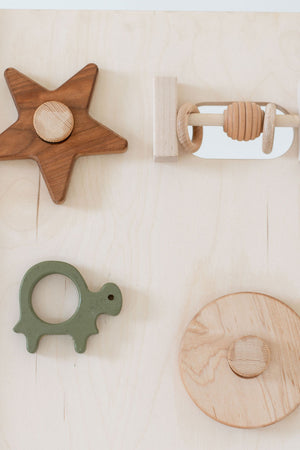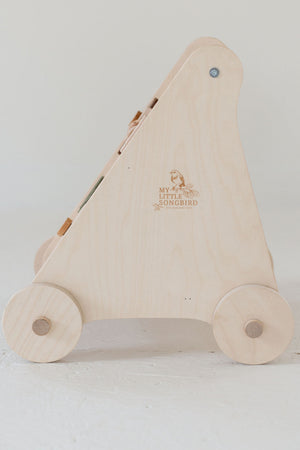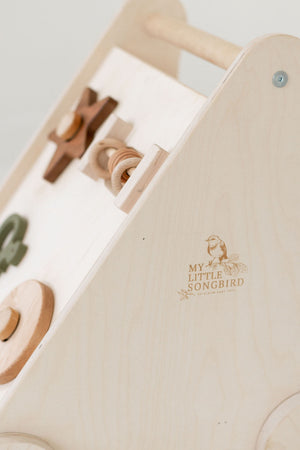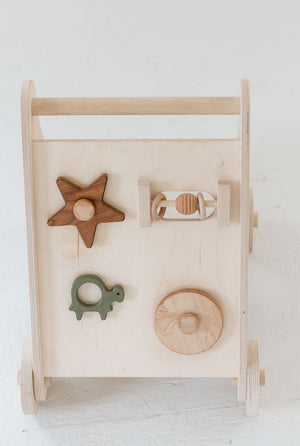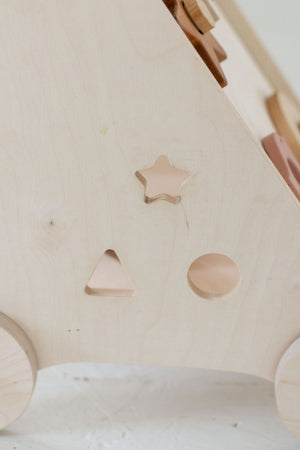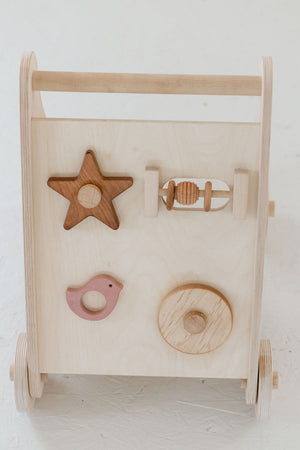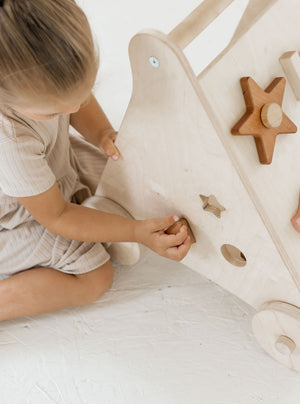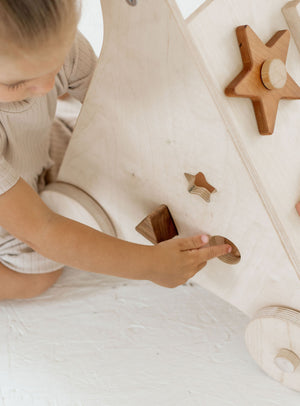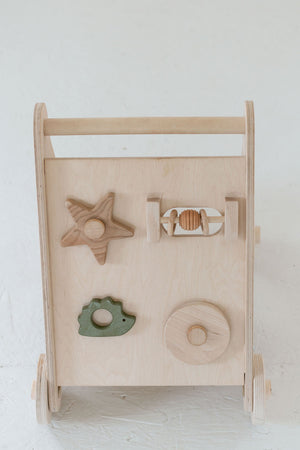 Heirloom Toys
Wooden Activity Walker
 Our Activity Walkers are sure to keep your baby entertained well into toddler-hood.
Made from Solid Birch, Pine, Maple and Cherry wood, Making it safe and sturdy for your baby. Each walker has a star and circle that baby can play & spin, as well as a beehive & rings. Plus, you get to choose from 5 shapes/animals to add to the activity board:
-Airplane
-Bird
-Hedgehog
-Fawn
-Turtle


And, you get to choose what color you want your shape/animal ! The paint we use is water based, making it safe for baby to play, but the piece is glued tight so baby cannot put it in their mouth. the colors to choose from are:
-Mauve
-Sapphire Blue
-Army Green
-Natural (unpainted)
Each walker also features 3 shape cutouts, and blocks to slide through are included. There is a shelf on the back for the blocks to fall onto, and baby/toddler can carry their toys along. The opposite side features our logo.

Your Baby's safety is important to us ! The walker meets USA testing standards, its 9lbs in weight, making it sturdy and will not be easily tipped when baby is learning to walk.
~Measurements~                                                            
14" wide from wheel to wheel
16" long from wheel to wheel
17" High
COMES FULLY ASSEMBLED ! Unbox and your baby can play ! No fumbling to get it all set up ! ...Shipping weight is about 10 lb.
---