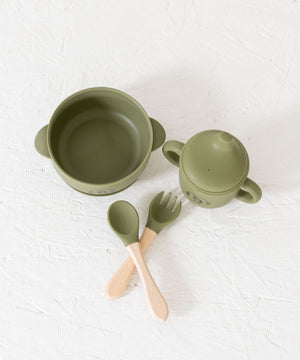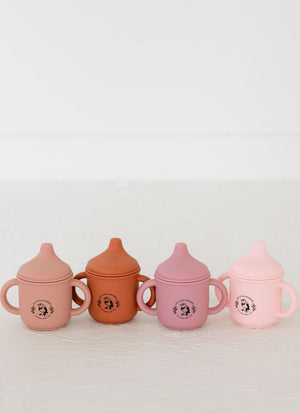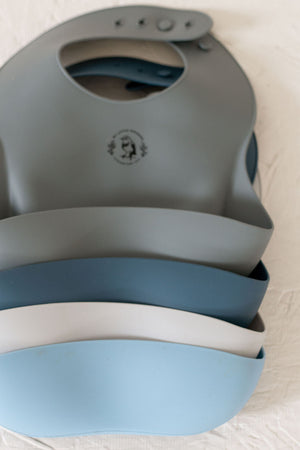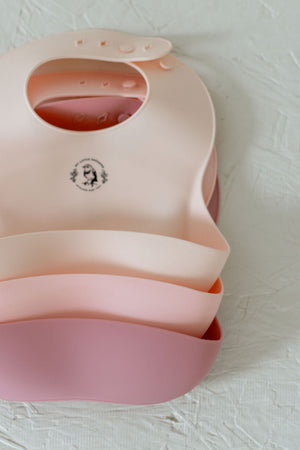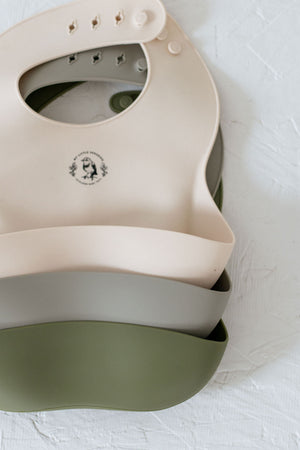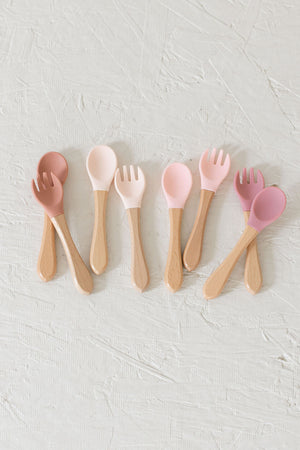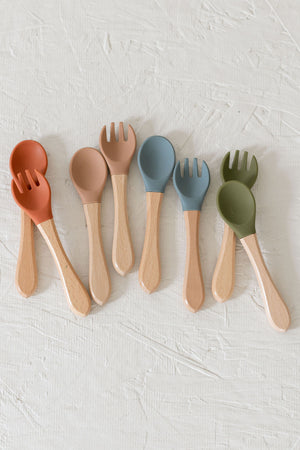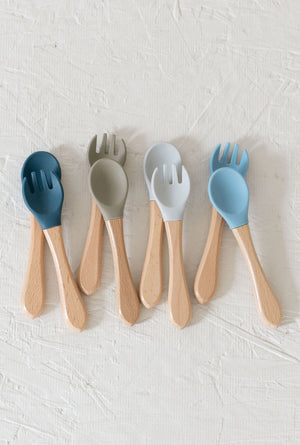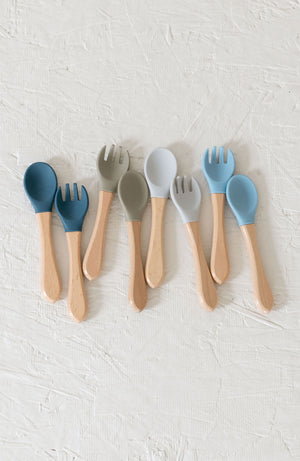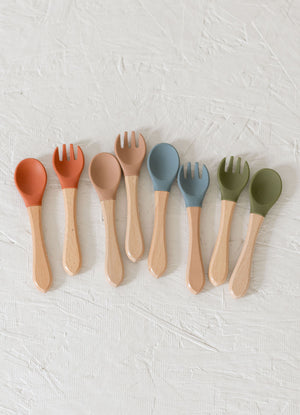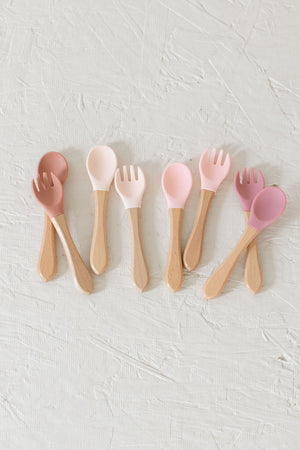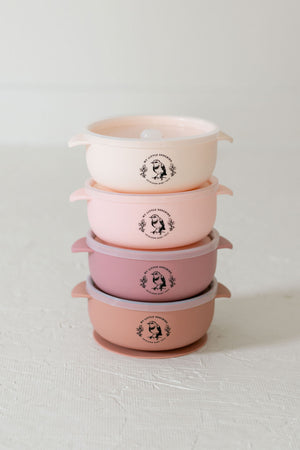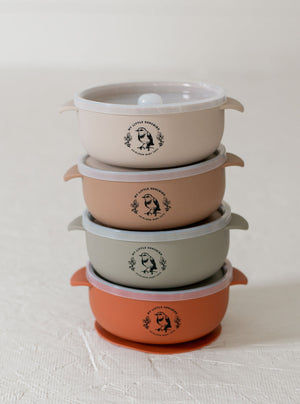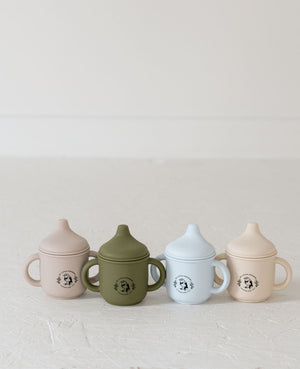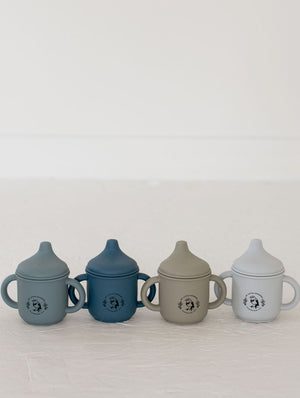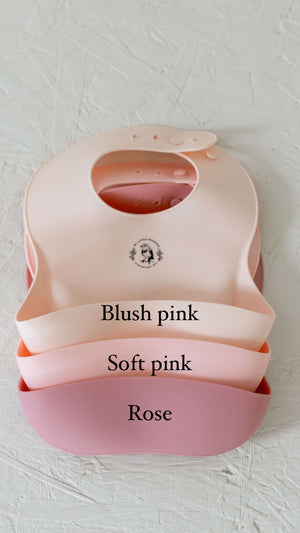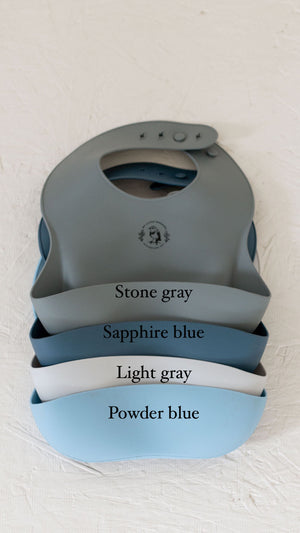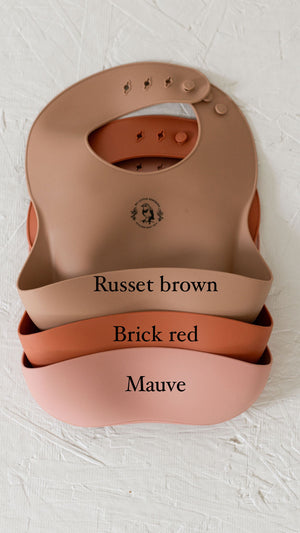 Silicone Dinnerware
Baby Feeding set
Set Includes a bowl, a sippy cup and a spoon & fork set, with the option to add a bib for only $4 !
Our feeding products are made from food grade silicone, which is BPA free, and phthalate free.
The bowls have a suction bottom, and attach to any countertop or table. Each bowl comes with a lid, so storing leftovers is easy, or use it while traveling.
Cups are spill proof ! baby can throw it on the floor and the lid wont pop off ! Plus, they are the perfect size for little hands, learning to drink on their own. 
The spoon and fork set is perfect for babies learning fine motor skills and handling silverware ! Soft enough so they wont hurt themselves, but firm enough to scoop food !
Bibs have 4 adjustable slots making it easy to grow with baby. the deep pocket catches any food that falls, and helps keep the table /high chair clean as well ! 
Everything is super easy to clean, just wipe with warm soapy water and let dry or throw into the dishwasher!
Available in 9 colors: 
Brick Red
Sapphire Blue
Powder blue 
Gray
Light Gray
Army Green
Sage Green
Mauve
Soft Pink
Blush
---->> Quality <<----
- Made of high quality silicone
- We have received 5 Star ratings on all of our products!
- Silicone is safe for teething babies and soft and smooth to hold.
---